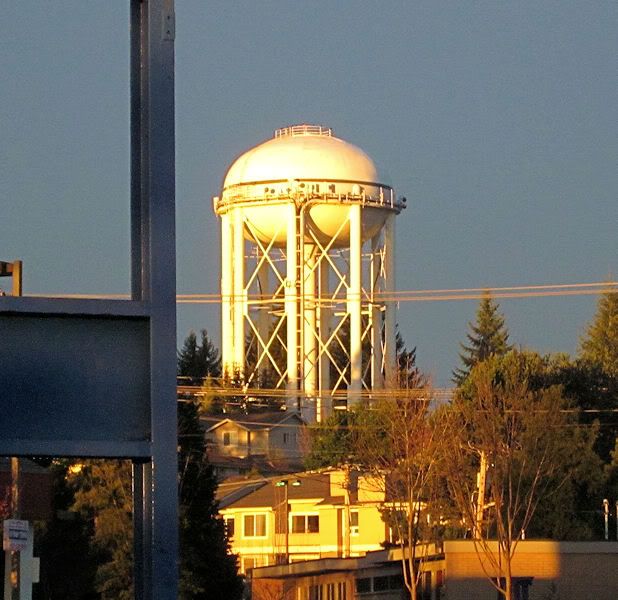 We spent yesterday at Grandpa's house, cleaning and painting and preparing. The doctors wanted us to have a Plan in place last week, anticipating a possible release date of Friday. We're nowhere near ready, but we're making some headway against the decades of accumulated stuff.
The Plan has been that Grandpa would go home, but not be left alone, day or night. A rough schedule of who takes what shift is in the works. It won't necessarily be easy, but it's family, so it will happen. Somehow.
Grandpa had been doing better on Friday, according to my uncle. He ate most of his food. He was talkative. He even wanted to walk around before going to bed - an activity he hasn't volunteered to do for years. It looked like he'd bounced back again.
My aunt stopped by the house yesterday after visiting Grandpa. He slept through most of her visit - not a true and restful sleep, but an exhausted, lingering insensibility. Even when he opened his eyes, he wasn't there, foundered in his own fog.
He's also been having other setbacks. The pneumonia tried to return; apparently, it's caused by him being unable to swallow properly and inhaling bits of food or water. The rehab center was supposed to be giving him thickened liquid to help, but not every order at this place is necessarily carried out with due efficiency or follow-through (as we discovered during the catheter/renal shutdown incident.)
It's starting to look like he might not come home after all. The balance of good days, days when he could be at home with a little supervision, and his bad days, days when he needs specialized eyes and hands nearby constantly, seems to be tilting towards the latter. All of our preparations may be not to bring him home, but to make Grandpa's home sellable.
He's bounced back before, but as days stretch to weeks, as nearly a full month has elapsed, those bounces look shorter and smaller, a ball running out of energy to rebound as it settles slowly towards a standstill. He's 92 years old - eight years shy of a full century - but watching those years catch up, his life wear thin, down to this last threadbare stretch... it may be inevitable, but it's still unpleasant.
We drove home under one of the strangest sunsets we've seen in years. The slanting sun painted the world in bright golden light, while a flat blue-gray sky framed the scenery. It looked more like a sunrise. It was oddly beautiful, enough so that we pulled over on the way home twice to snap pictures, to try to capture the peculiarity of it before it vanished to a memory.
On camera, at least, sunsets - and people - can last.