Yep, another year, another round of gawdawful tacky ornaments. Glitter animals, this year. Because I found the papier mache animal shapes at a craft store, and decided it would be easier than sculpting from scratch.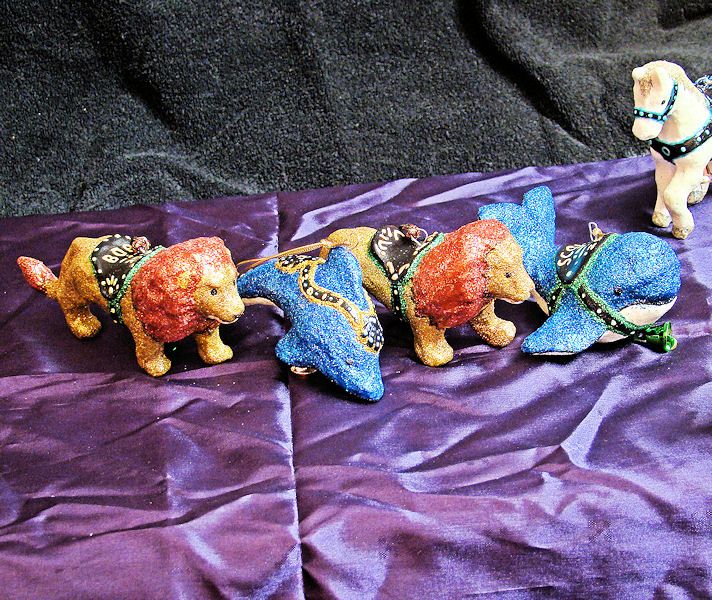 That's epoxy on the trappings. And glitter glaze. And metallic paint. (I thought about adding sequins, but didn't want to collapse the universe by setting off a tackiness supernova.) But if you think they're bad now, wait until the lights go off...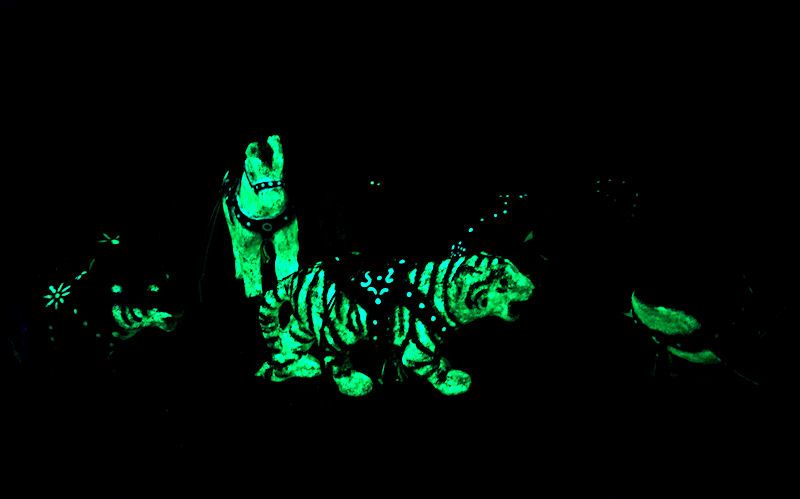 (Apologies for the picture quality... I was having some camera issues. And tripod issues. And dear-gods-this-year-sucks-burnt-toast issues.)
Yes, that's glow-in-the-dark glitter. They make such a thing. What can I say? I was inspired by Luminasia...
Aren't you glad I'm not your relative?