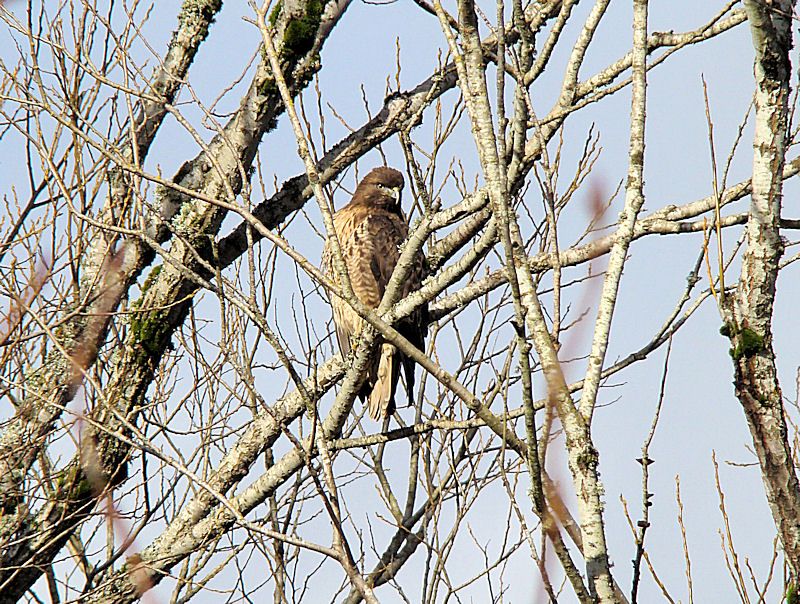 Just a quick post to remind myself that I'm still alive... and that raptors are cool. This, sadly, counts as a good photograph of one by my standards.
As for what I've been up to... eh, not much. Domino has been having Issues which may or may not be manageable with medication (inflammatory bowel disease... if he's lucky, and it's not lymphoma.) I've been having trouble getting story revisions done, due in no small part to the aforementioned ongoing feline health issues sapping my energy and attention. And, thus far, there's been no word on if or when that Evening! Magazine segment will ever air. (Fine by me if it vanishes forever...)
So, all in all, I've had better Januarys. Hopefully February will be less depressing.
But, hey, at least I saw a cool hawk.