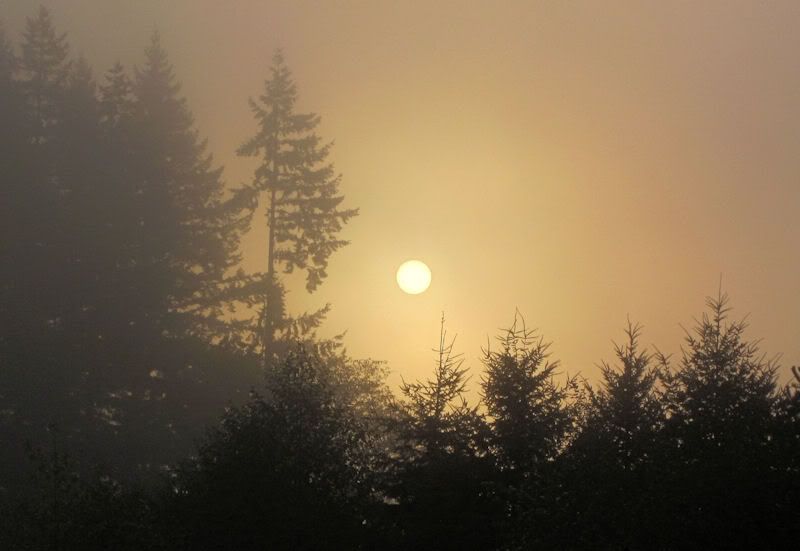 It's almost Halloween. That means three things:
1 - October's almost over.
2 - November's almost here.
3 - I'm already too far behind on holiday projects.
Fortunately, I know (or at least have a reasonable idea) what I'm doing this year. Unfortunately, I just haven't gotten my tail out to my workshop to start the things.
Instead, I've been reading. Between books I've been reading. But only when I haven't been reading. For some reason, it's the only thing my brain's been able to settle on when it stares at my ever-shifting, always-growing list of Things I Need to Do. I can't really complain - I'm finally past 800 archived reviews on Brightdreamer Books, a goal I didn't think I'd hit until next year - but it's completely devoured everything else I meant to do with September and October. My sketchbook is stagnating, my workshop's feeling lonely, and my room still hasn't been reorganized. I've also had an uncommonly bad run of luck with the books I've picked. Yet I can't seem to stop myself from picking up more.
When I haven't been reading, I've been beating back this year's NaNoWriMo story with a proverbial stick. This one really, really wants to get written, even though I don't have a clue about many pertinent facts... like where the plot really wants to go, how it wants to get there, or what the collateral damage and death toll will be once it arrives. But that doesn't stop my mind from chewing on it to the point of distraction. I finally broke down and wrote some backstory, just to keep my brain from shaking itself to pieces waiting for November 1. (And it gave me a chance to fiddle around with my new writing software,
WriteWay Pro
. So far, I'm liking it enough to consider paying for the full version; as a habitual cheapskate, that says something.)
Since I'll be forced to put down books for a while anyway, I probably should mosey out to my workshop and get started on those holiday projects. The year's not getting any longer.
If only my list of Things I Need to Do could say the same...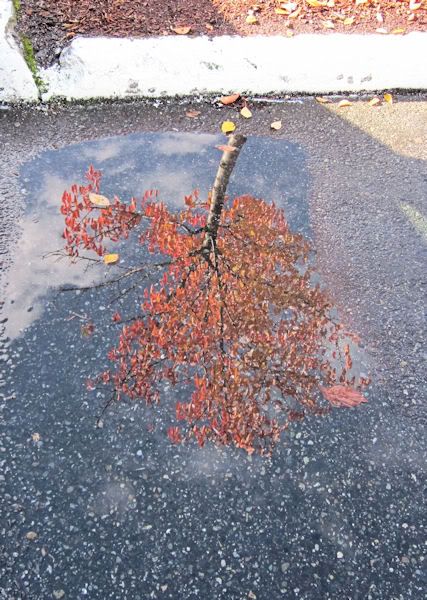 (Photos: The first was from a foggy morning, taken from a post office parking lot before work. The second was a puddle in a grocery store parking lot. And people say I never go anywhere fun...)